Jem Cohen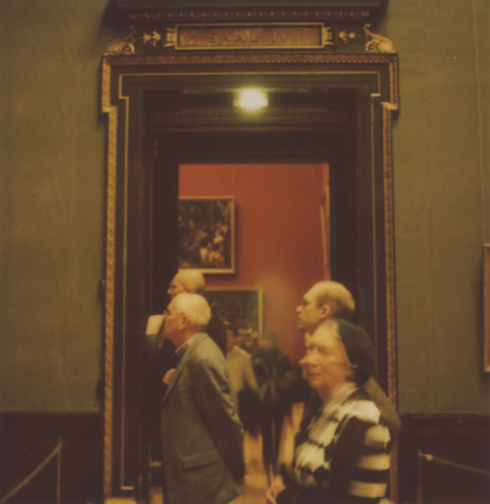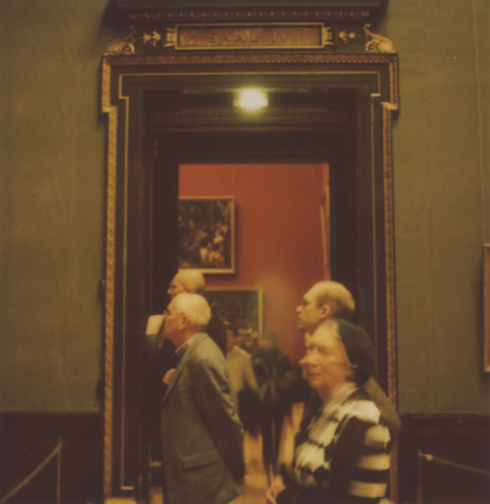 Jem Cohen
JEM COHEN, Untitled, 2011; from Museum Pictures; 10 x 10 in., digital c-print. Edition of 10.
A photographic film still from Jem Cohen's project, Museums Pictures. A project comprising a full-length film and the set of photographs on exhibit. Cohen filmed in locations around the world for more than two decades. In that time, he used photographs as notes, reminders of what he had seen and where he had been. In 2010, Cohen began working at the Kunsthistorisches Museum, Austria's lauded state art museum. What emerged are two aesthetic moments — one cinematic, the other photographic — that share a common subject, but function independently of one another.
Museum Pictures as a photographic series takes up the mundane details that are briefly visible in cinematic form, providing further commentary on the ever-changing relationship between photographic and filmic practice in contemporary art.
Jem Cohen is a New York City-based American film maker, especially known for his observational portraits of urban landscapes, blending of media formats ( 16mm, Super 8, video) and collaborations with music artists. He is the recipient of the Independent Spirit Award for feature filmmaking. "Cohen's films have been broadcast in Europe by the BBC and ZDF/ARTE, and in the United States by the Sundance Channel and PBS. They are in the collections of the Museum of Modern Art, The Whitney, and Melbourne's Screen Gallery." He also makes multi-channel installations and still photographs and had a photography show at Robert Miller Gallery in 2009. He has received grants from the Guggenheim, Creative Capital, Rockefeller and Alpert Foundations, the National Endowment for the Arts, and other organizations.